19

Scheduling your future

You might find it a bit scary thinking about your future. You might be tempted to procrastinate making important decisions about your future, see figure 19.1. There is a risk of thrashing or getting stuck in a do-nothing or busy waiting loop. This guidebook is here to help you break out of that loop. One way to breakout of an unproductive loop is to schedule some time every week where you work on personal development and job applications. Doing good applications takes time and you'll probably find you can't do as many applications as you might like.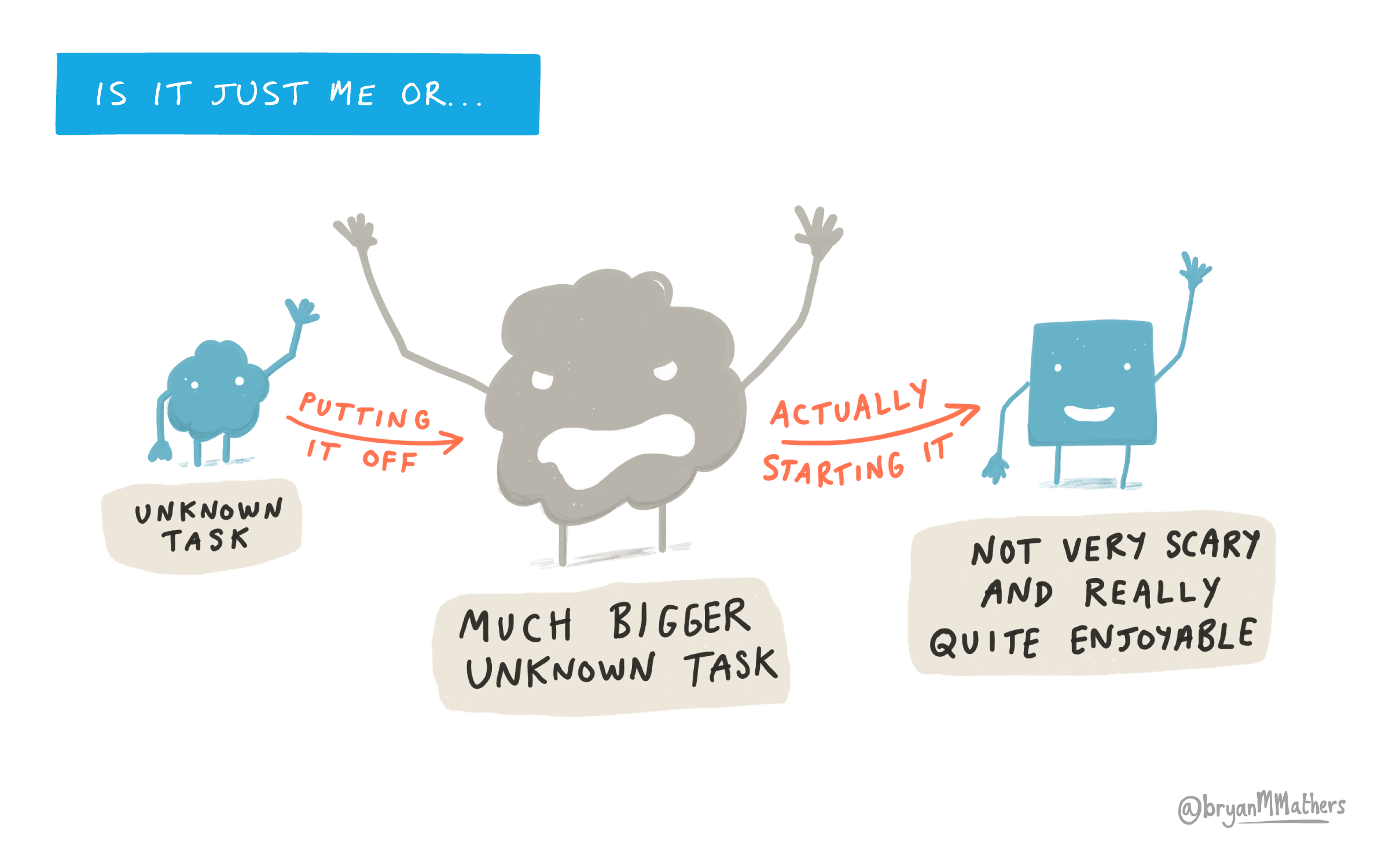 If you're a University of Manchester student, the live Coding your Future (COMP2CARS) workshops sessions are also here to help, every Monday at 5pm. COMP2CARS complements the second year tutorials (COMP2TUT) at the University of Manchester and takes place in the same slot as COMP2TUT when you meet your personal tutor. See your timetable at timetables.manchester.ac.uk.
In semester 2, from January to June 2023, these slots run as drop in sessions in LF25, for second year students only.