18

Starting your future

Congratulations, you've just accepted an offer of employment. You nailed that interview (or interviews) and accepted they job offer that followed. Now you're embarking on the exciting journey from the world of study to the jungle of employment. This might be your first SERIOUS job, so what do you have to do to start to survive becoming a professional? What survival skills will you need, see figure 18.1. Even better, how can you thrive in your new role and take on the challenges that are coming your way? How will you avoid diving, ensuring you survive and hopefully thrive in your new environment? 💪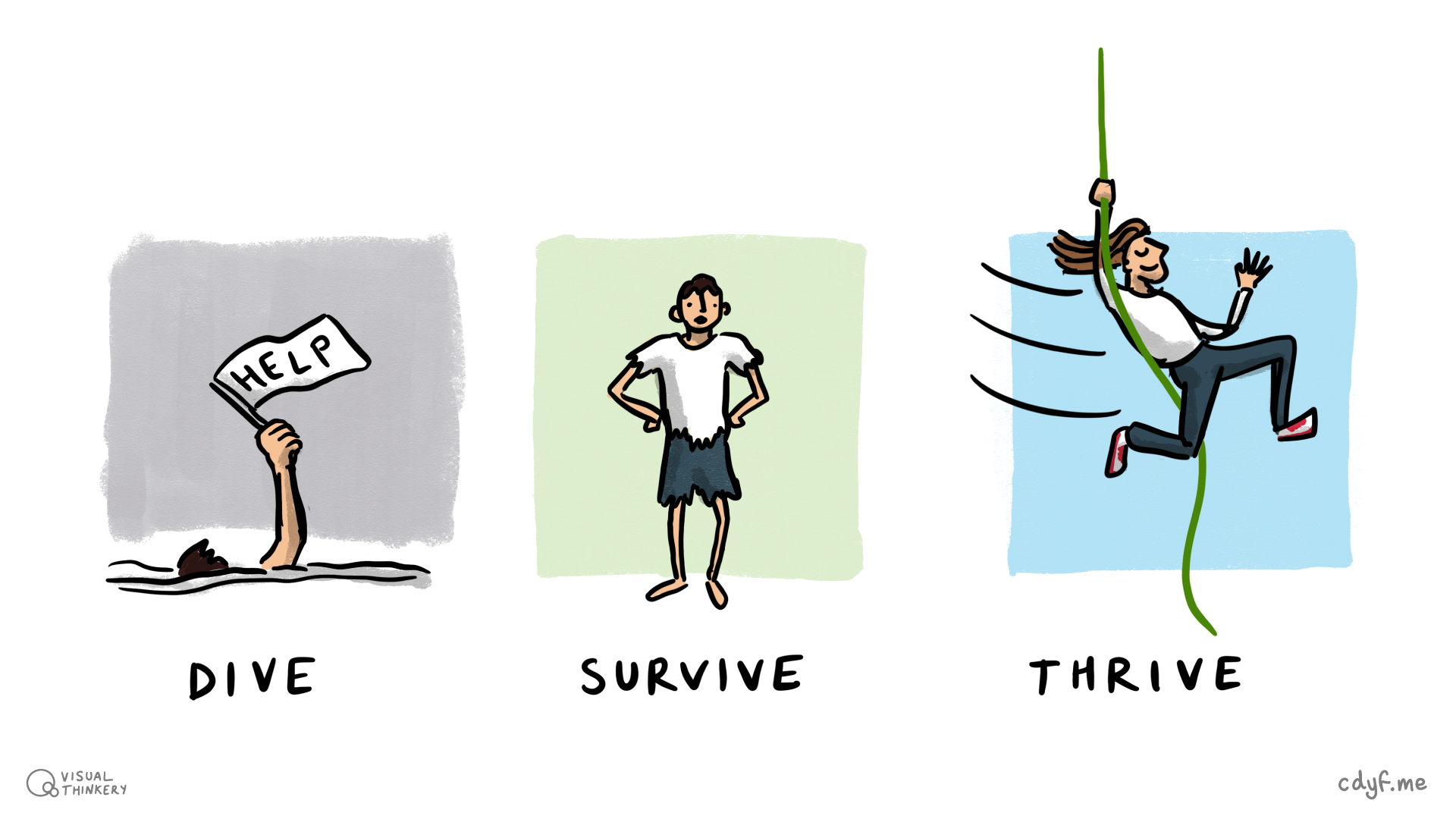 Your future is bright, your future needs starting, so let's start your future.
18.1

What you will learn

At the end of this chapter you will be able to
Manage your manager so that you can:

Survive the workplace
Thrive in the workplace
Avoid diving in a workplace environment

Collect evidence of new workplace skills and knowledge that you develop
Reflect on new workplace skills and knowledge that have developed now …
18.2

Survive, thrive or dive?

Starting a new job is a bit like starting a new relationship, except that it is professional rather than romantic one. You've searched for and found a partner. If this had happened on Tinder, your employer "swiped right" on your profile because they liked the look of you. You've both been through the courtship of recruitment. Your courting may have been quick or you may have had many rounds of first and second "dates", known as interviews. Now that your are starting contractual employment, you are both committed to each other in a serious relationship. Simply put, there are three scenarios for you as a new employee:
You'll survive
You'll thrive
You'll dive
18.2.1

Survive

Your new job will go OK, you'll meet the expectations of your employer and become and valued employee. If your employer has a probationary period, you'll pass your probationary review without any problems. Most employees probably fit in to this category. 🆗
18.2.2

Thrive

Your new job will go brilliantly, you'll exceed the expectations of your employer. If you're on a fixed term contract, such as a summer internship or year long placement, they'll make you a job offer during or soon after your contract of employment expires. If you're on a more permanent contract, such as a graduate job or graduate scheme you'll be promoted, given a pay rise and more responsibility. 💪

You're doing really well if you can impress your manager. Some lucky people make it into this category.
18.2.3

Dive

Your new job will go badly, you will struggle to fit in and won't meet the expectations of your employer. Once you were like star-crossed lovers, (see figure 18.2) but the relationship has turned sour and could take a disastrous dive into tragedy. (Shakespeare 1597; Goble and Wroe 2004)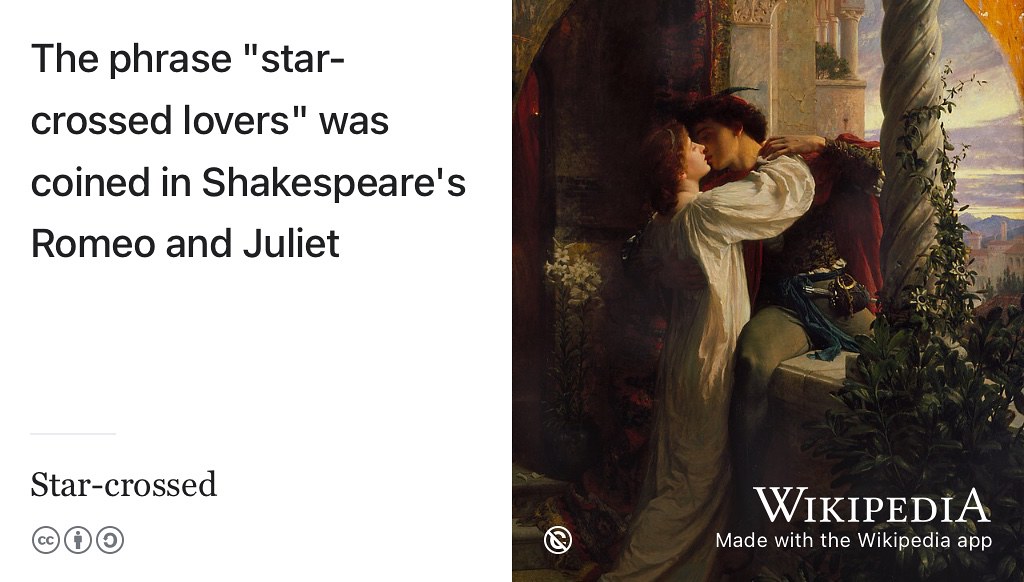 There are several relationship problems that could lead to you breaking up with (or being dumped by) your newly estranged "lover". 💔
In the UK, dismissal is rare, but it does happen, even to interns and placement students. In this scenario in the UK, the employer has a duty to do everything they reasonably can to prevent this from happening. It's not in your employers interests to fire you because they've invested a lot of time and money in you by this point. If they have sensible recruitment procedures, those procedures will root out unsuitable candidates long before they make it to the workplace where they can cause real and lasting damage to the organisation once in post.
All employers have procedures for making sure that you can agree on work that suits both of your needs. Better employers will have better procedures to ensure this happens. Employers don't want their employees to "dive" and will try prevent this from happening wherever possible. So, speak to your manager(s) and keep the communication channels open. Talking of managers …
18.3

Managing your manager

Building a good relationship with your manager(s) will be key to determining which of the dive, survive or thrive scenarios above plays out. At University, you didn't have a manager. Yes you had deadlines, but you didn't have a boss. That changes when you're an employee so it's in your interests to understand what your boss expects of you.

Software engineer Julia Evans has authored a series of programming zines, there's one called HELP! I have manager! (Evans 2018) you might find useful. It will help you understand your managers job better so that you can work together more effectively. It will help you survive and thrive, not dive because it covers:
understanding your manager's job
setting clear expectations
talking about problems early
reviewing performance and getting promoted
asking for specific feedback
The zine has the benefit of being aimed at engineers just like you. Thoroughly recommended! You might also enjoy Julia's other more technical zines such as:
18.4

Stay in school

As you develop new skills and knowledge at work, it is a good idea to collect evidence of what you've done. Whatever your career path, you'll need to keep your CV updated. One way to think of the evidence is as badges, digital or otherwise. Your employer may already have training schemes that recognise and reward your accomplishments. These badges may be generic or specific to the particular sector you are working in. See chapter 19 on Achieving your future for more details.
18.5

Breakpoints

Let's pause here. Insert a breakpoint in your code and slowly step through it so we can examine the current values of your variables and parameters.

Besides collecting evidence and managing your manager, you need to manage yourself too. A proven way to do this is to periodically reflect on your work. Your employer may have procedures to help you do this, such as performance reviews or one-to-ones with your manager on a regular basis. Whatever the setup, you will benefit from taking time to reflect on:
What have you been doing?
WWW: What Went Well?
EBI: Even Better If?
18.5.1

What have you been doing?

Briefly describe your roles and responsibilities. What projects have you worked on? What were the main technologies that you used? As well as describing this to colleagues, you should aim to communicate this with non-specialists, people outside your field. How would you describe your job to your friends and family and terms they would understand?
18.5.2

WWW: What went well?

Are there any projects you are particularly proud of? What new knowledge or skills have you learned or improved? Remember to include both non-technical as well as technical aspects of your job. Non-technical skills include organisation, time-management, confidence, communication etc. What did you think about these achievements and how do they make you feel? What have you learned?
18.5.3

EBI: Even Better If?

What areas have you identified for improvement in the future? Again, this includes non-technical as well as technical skills. What do you think about these improvements and how do they make you feel? What have you learned and what will you do differently in the future?
18.6

Reflecting your future

The WWW/EBI activity in the breakpoint above is an example of reflective writing. You may have come across this already, but developing the ability to reflect is a key skill in:
learning how to learn
learning how to think more critically
The video in figure 18.3 summarises what reflection is and why its important to your future.
18.7

Summarising starting

Too long, didn't read (TL;DR)? Here's a summary:

Your future is bright, your future needs starting. Starting your future is the first step of deploying your future. Deploying your future is coding your future.

Making the transition from education to employment can be a big and daunting change. To make the change as smooth as possible, you may need to readjust your expectations because being a student is very different to being an employee. Some key differences include:
You have a manager when you are an employee, who you need to maintain a good working relationship with
Your performance is much more dependent on other people (your colleagues), unlike in education where you can often work more independently (e.g. when completing coursework or revising for an exam)
You get paid, which hopefully makes it all worthwhile!
Some of the keys to surviving your future are therefore: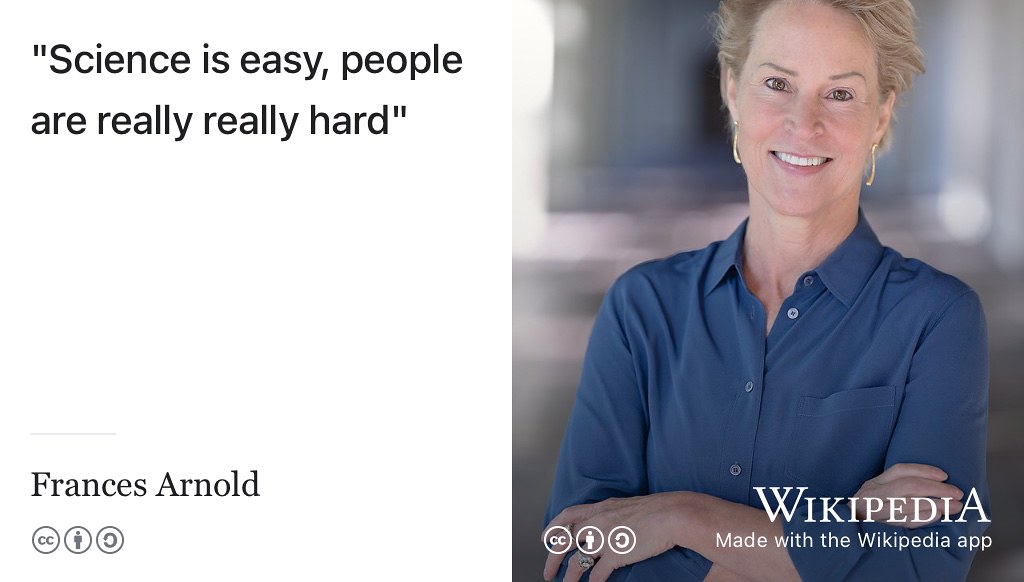 In the next part, chapter 19: Achieving your Future we'll look at evidence you can collect that you've not merely survived, but thrived in your new job and that this stage is just the start of your promising career.