2.2.2

What's your story, coding glory?

The protected characteristics described above are the part of your story you'll be most aware of. But there's much more to your story than these characteristics. We're hardwired to love storytelling because it helps us understand the world around us, see figure 2.4. We use stories to organise and communicate, so knowing your story is a crucial part of knowing who you are and articulating that to other people, including potential employers. Your story sets you free! (Box and Mocine-McQueen 2019)

So, what's your story, coding glory? (Gallagher 1995)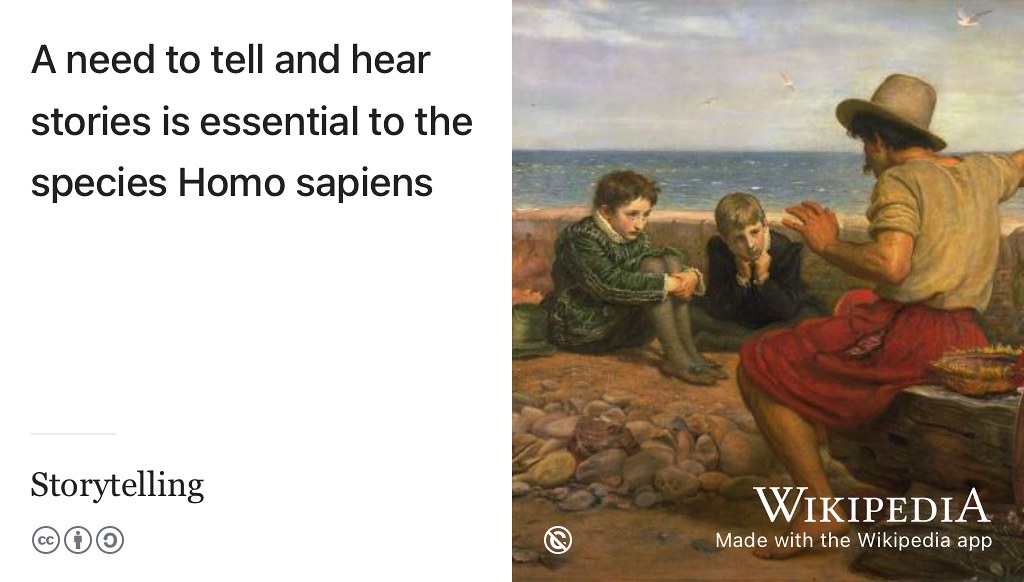 Self-awareness, understanding who you are, is important for leading a healthy and happy life, and likely to be an important factor in your future success. One way to develop better self-awareness is to think about the finer details of your story. (Box and Mocine-McQueen 2019)
How did you get here?
What has inspired you?
Where are you going next?
Who is the authentic you? (Ware 2011)
What are your hopes and dreams?
By starting to answer these (admittedly BIG!) questions you will gain a better understanding of who you are. This includes your strengths, weaknesses, motivation and values. (Bolles 2019) Your story is complex but you need to know it so you can distil the details into much shorter stories on your job applications described in section 8.6. Crucial parts of your story are:
Characters: Who are the key people who have influenced your story so far?
Settings: Where and when have your stories taken place?
Conflict and change: Education means bettering yourself which inevitably involves change so:

How have your experiences changed you?
What did you learn from these experiences?

Emotions: how did you feel at the time? Fearful, happy, excited, surprised, empowered? Looking back, how do you feel about these stories now? Have your feelings changed and if so, why?
Write these stories down. By reflecting on them and articulating them, you will improve your self awareness. Ultimately, some of these stories can eventually be distilled down into content on your CV (with emotions edited out!), see section 8.6.7.